Structured information to guide you through Unbxd PIM with minimal assistance
Amazon Ads Headline Generator
​​A strong headline immediately captures the attention of potential customers. It creates curiosity, generates interest, and compels them to read further or explore the offering.A great headline helps you stand out in the competition. It makes your brand business easy to notice and attracts more high-intent customers.
Install AI Enrichment Suite App:
Click on App Store

Search and Click on AI Enrichment Suite App

Click on Install AI Enrichment Suite App
      Once Installation is complete
Click on exports

Click on an export template

Click on Create Template, which is displayed On AI Enrichment Suite App

Give a name for the template[required]

Template Description[optional]

Click on

Create New Template.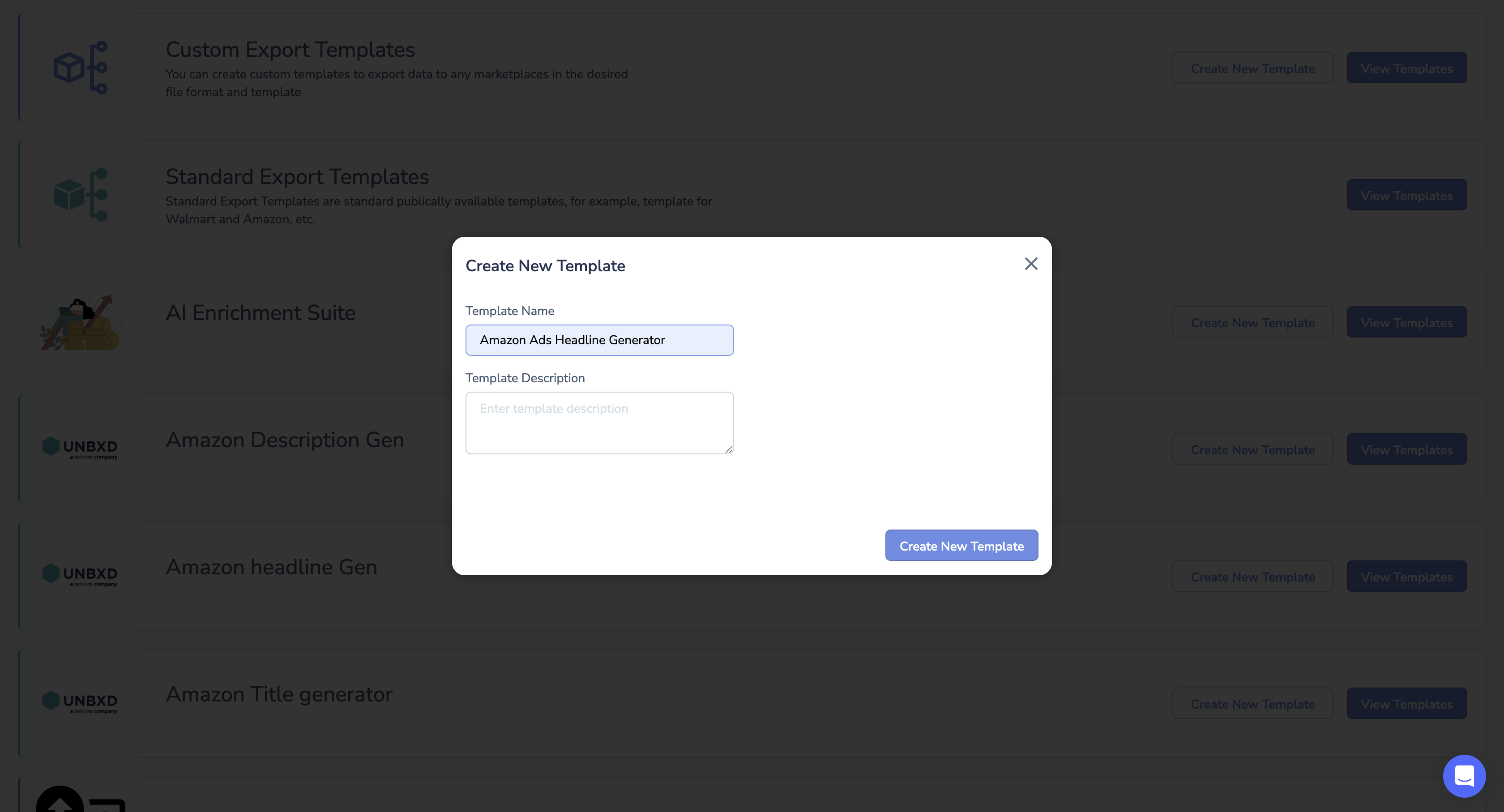 Mandatory properties to generate Amazon Ad headlines:
Product_name

Product_description

Target_keywords

AI_GEN_Amazon Headline Gen
[This property is used to set prompt values and should always be prefixed with AI_GEN]
Enter this as a comma separate values in the Bulk create Properties box.
For Example: 
product_name, product_description, target_keywords, AI_GEN_Amazon Headline Gen
Enter the Mandatory properties here in bulk create properties text box OR you can manually add properties.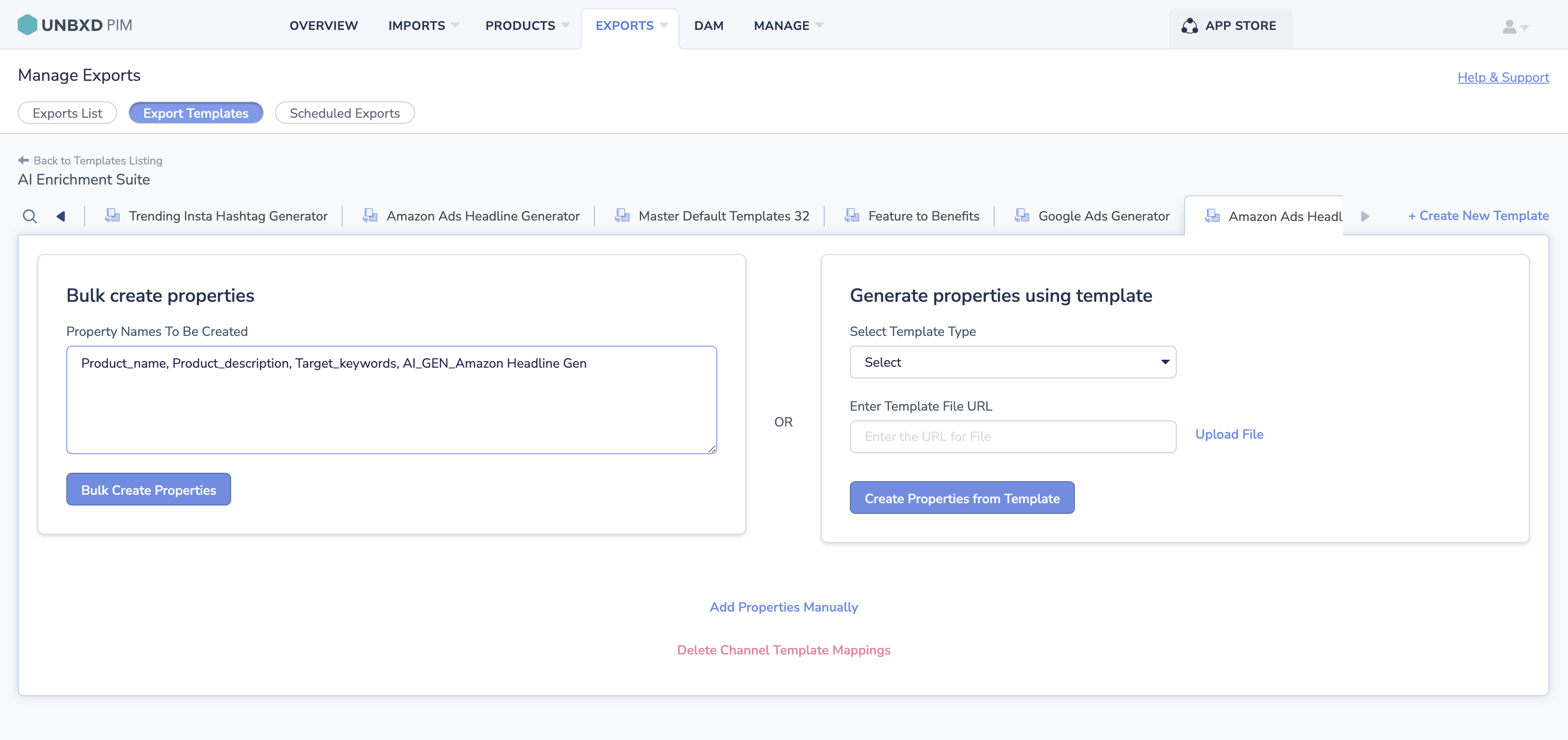 Note
Missed entering any property here in bulk create a properties text box? We  have got you covered:
Click on Other Action
Click on Add Custom Property 

Add the property name
Set Prompt value to generate desired output and map other essential field
Click on Add Transformation

Select

Set Operation,

which is under the Text rule.

Enter a prompt value in the Value text box that will generate the desired output.

Then Click on Preview Output which enables the Save Transformation button
Lastly, click on Save Transformation.
You must click the update button at the top right corner of the screen.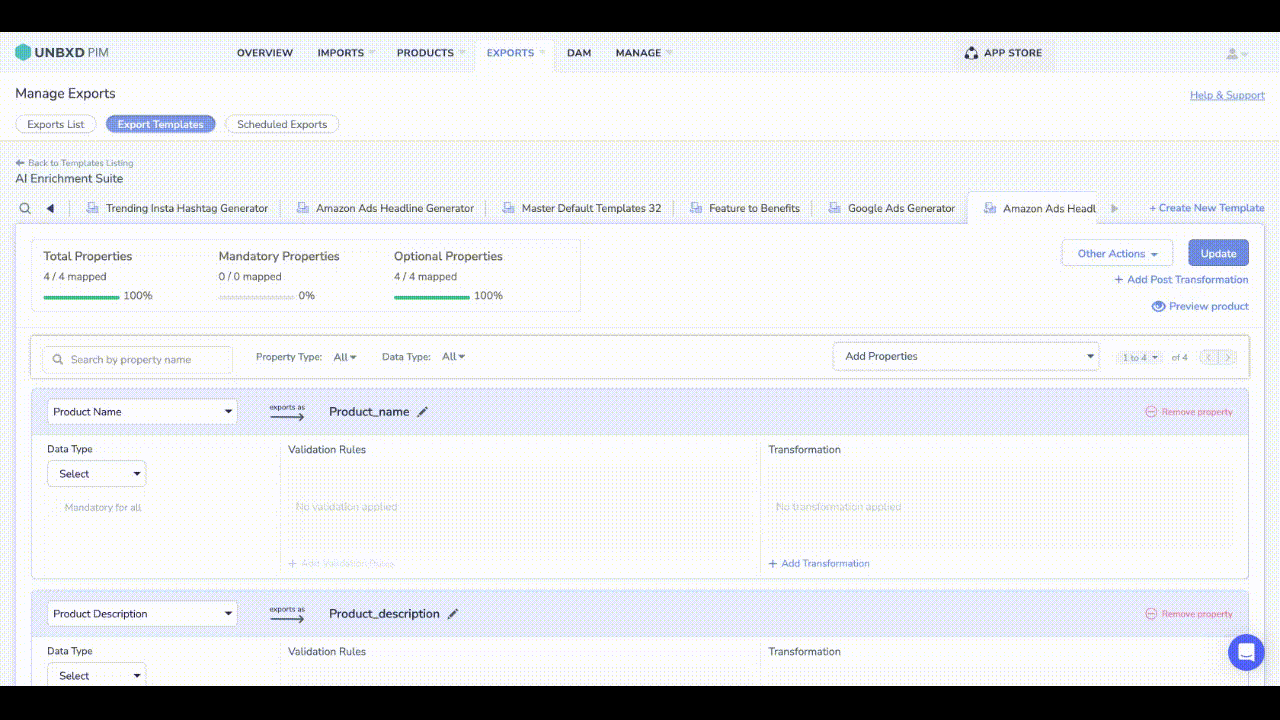 Now to export products to generate the desired output.
As we know, only certified products can be exported.
To Certify and export products
Click on products

Select the products that you want to certify 

Click on certify products.
After the products are certified ,

Change the tab to Certified Product.

Select the products

Click on export.

Give a name for the export.

Select

Channel

export

Select the Channel as

AI Enrichment Suite 

Select the specific template.[Here Amazon title Generator]

Click on export without readiness check.
Generated Output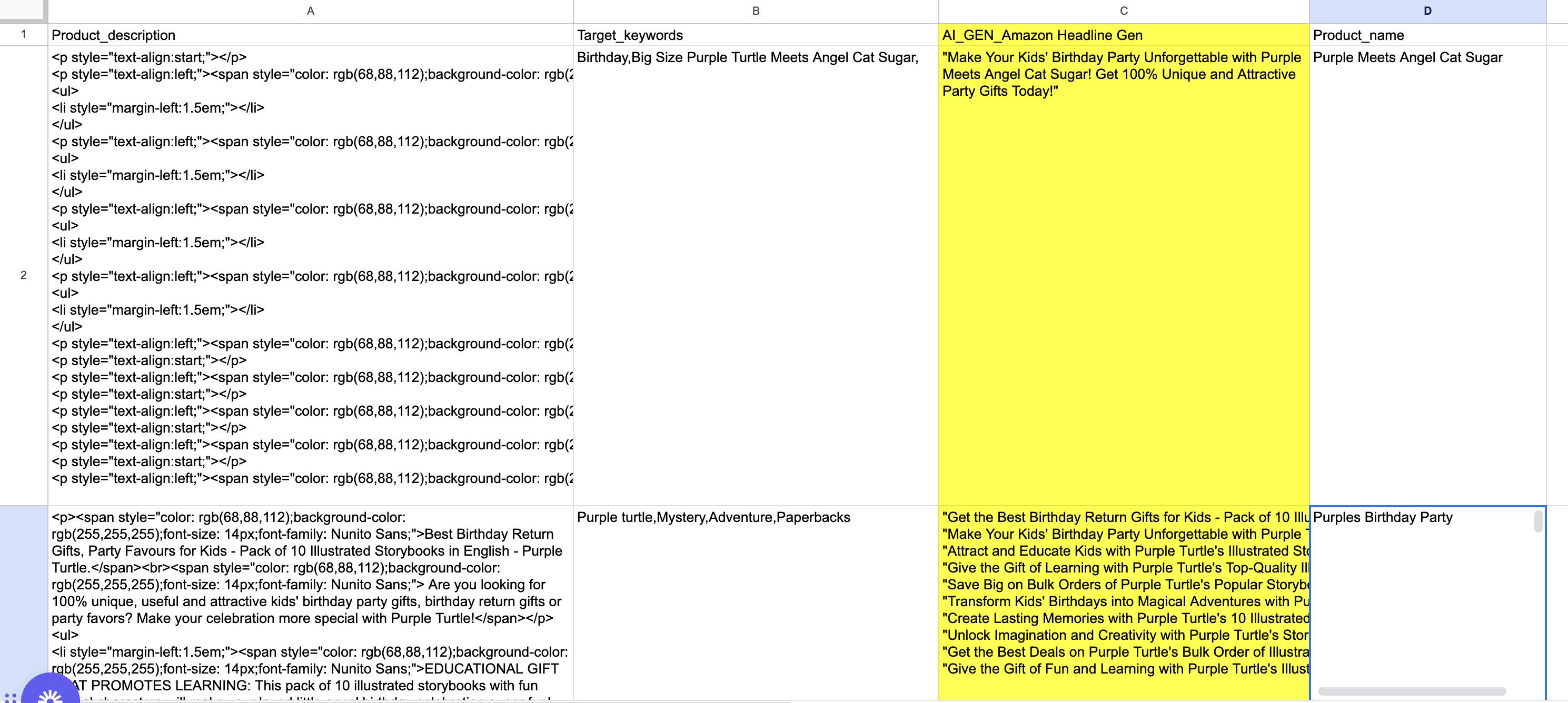 0
of
0
users found this section helpful