Structured information to guide you through Unbxd PIM with minimal assistance
Changing Property Group Name and Associated Properties
Once you have created a property group, you can modify the property group name and the associated properties.
Note that a property can only be assigned to a single group. If you assign a property to a new property group, it will be removed from the previous one and added to the new one.
Edit a Property Group Name.
Navigate to the MANAGE tab.

Click on "Properties" to enter the Properties section.

On the left side of the screen, you can view the Property Group Listing.

To expand a property group and view its associated properties, click on the property group.

To change the Property Group name, click on the icon.
Click on the Update group info

Make the necessary changes

Click on Update.

Change the associated properties for the property group 
If you want to filter your results by a specific property group, select the property group in the Property Groups list

.

If you want to filter your results by data type of a property, in the

Property Types

list, select the data type.

In the Property Group, select the properties that you want to associate with another property group.

Click on action

Click on Add to Property Group

Select the property group from the dropdown list

Click on Add to Selected Group.
Delete property from property group
From the Property listing page

Click on the specific property group

Select the properties which you want to delete 

Click on Actions 
Click on Delete property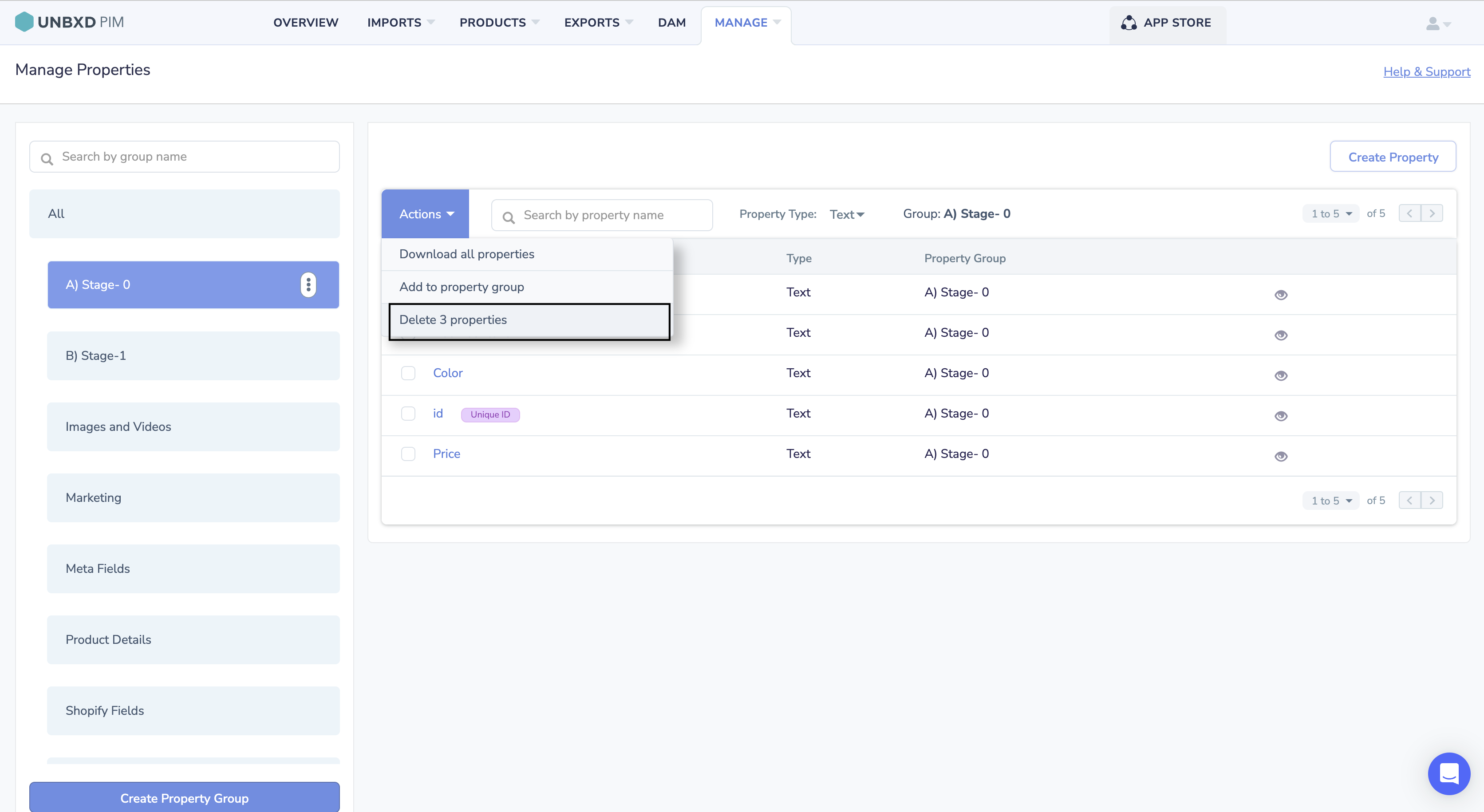 0
of
0
users found this section helpful