Structured information to guide you through Unbxd PIM with minimal assistance
Creating a Dynamic Product Group
Dynamic product groups use dynamic filters that allow you to define specific criteria for including or excluding products automatically. The filter conditions you set for a dynamic product group are saved, and the products included will automatically change based on the defined criteria. Dynamic filters can combine both AND and OR conditions to create complex filter logic.
Create Dynamic Product Group
Hover over the Products tab.
Click on the icon on the Product Listing page to add filter conditions.

A filter condition row will appear.

Enter the values for your filter condition.

If you want to add another filter condition, click the button.
This will introduce an AND condition, where all the conditions must be satisfied for the specific products to appear.
If you want to add a different filter condition set, click Add Another Set. This will introduce an OR condition.
To remove an individual filter condition row, click on the button next to it.
To remove all the filter conditions, click on Remove All.

Apply required filters

Click on Save as Dynamic Product Group
Enter a name for your dynamic product group

(mandatory)

.

Add a description for the product group if necessary.

Click on Create Group to create the dynamic product group.
To change the name of the dynamic product group, click on the Group Info tab and make the necessary changes.
Click on Update to save the changes.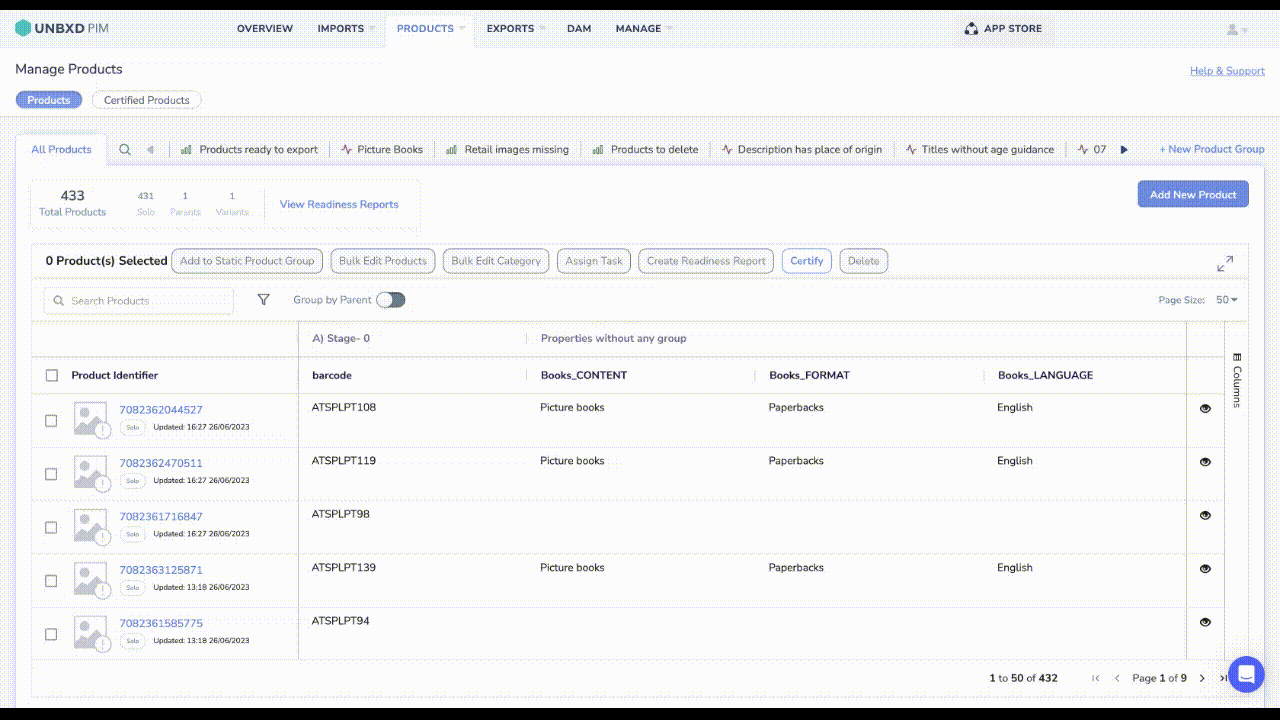 0
of
0
users found this section helpful