Structured information to guide you through Unbxd PIM with minimal assistance
Creating a Static Product Group
You can create a product group that lets you manually group products. You can add or remove products from this group anytime. This group is static and the products included don't change unless you choose to add or remove products from this group.
To create a static product group in Unbxd PIM, follow these steps:
Click on the PRODUCTS tab.
Click on the + New Product Group button.
Select Static Product Group from the options.

Enter a name for your static product group (mandatory).

Optionally, add a description for the product group.

Click on Create Group.

The new static product group is created.

Add products to the static product group, click Add Products to Group.
The Add products window will appear.

You can use the search box to search for specific products.

If needed, use the advanced filtering option by clicking on .
You can enable the Group by Parent option to include parent products.

Select the checkboxes next to the products you want to add.

Click on Add products to the group.

The selected products will be added to the static product group.

To add more products to the static group, click Add More Products and repeat steps 8-16.
To change the product group name or description, click on the Group Info tab.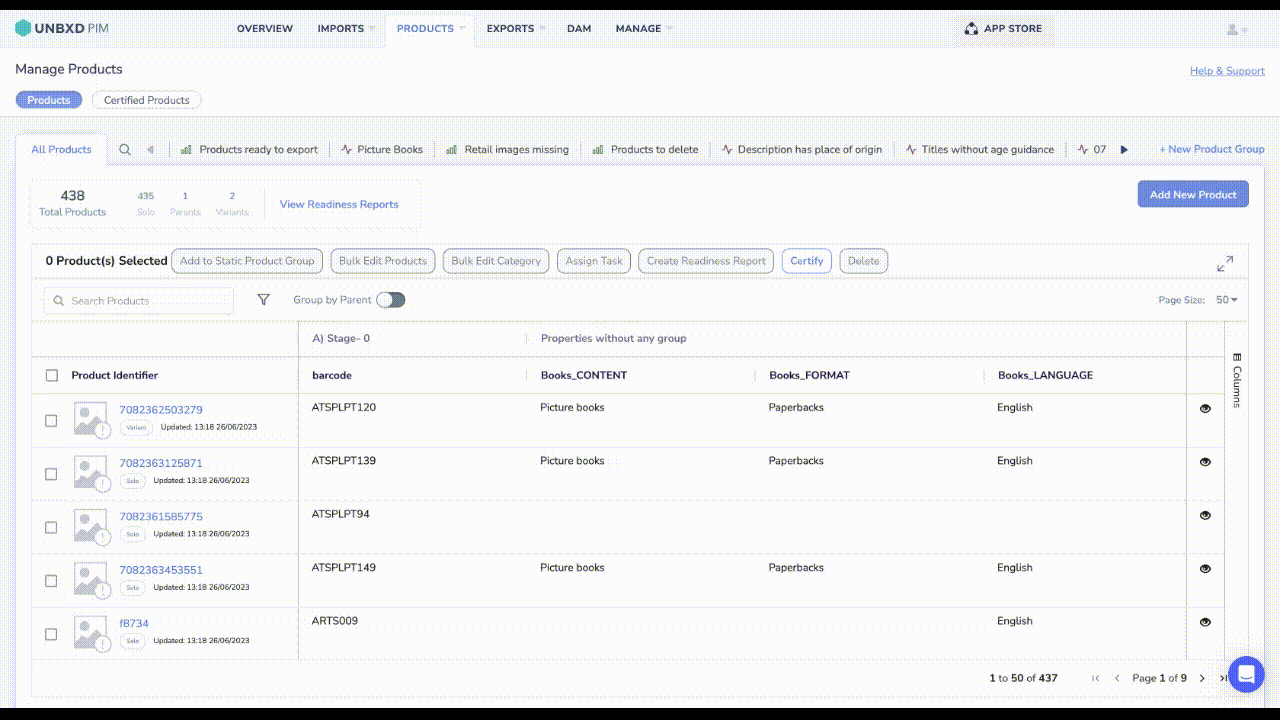 0
of
0
users found this section helpful