Structured information to guide you through Unbxd PIM with minimal assistance
Exporting data from Unbxd PIM to Shopify
After product enrichment in the PIM, you can send it to your storefront in Shopify after mapping respective properties. You can use saved export template for ease. By selecting Export to Channel and then selecting your Shopify storefront, all the products will be sent to your storefront. 
It is important that you map your properties with the Channel template properties and then use this channel for exporting data automatically to the Channel system. For mapping properties with the channel template, you need to follow the given steps- 
Mapping Export Template
Click on Exports
From the dropdown, select Export Templates
Click on the View Templates that appears next to Shopify App

Click on the template that you want to map

Map the properties

Click on Update.
Note:Only Certified Products can be exported to marketplaces
Certify Product 
Click on Products

Select the products that you want to certify

Click on Certify 
Switch the tab to Certify Products
Select the products

Click on export

Give a name for th export

Click on channel

Select the Channel [Shopify]

Select the export template

Click on export with/without readiness check[with Readiness check is for Validation rules]
The export triggered appears in export list, to view Click on Exports->From dropdown select Export list.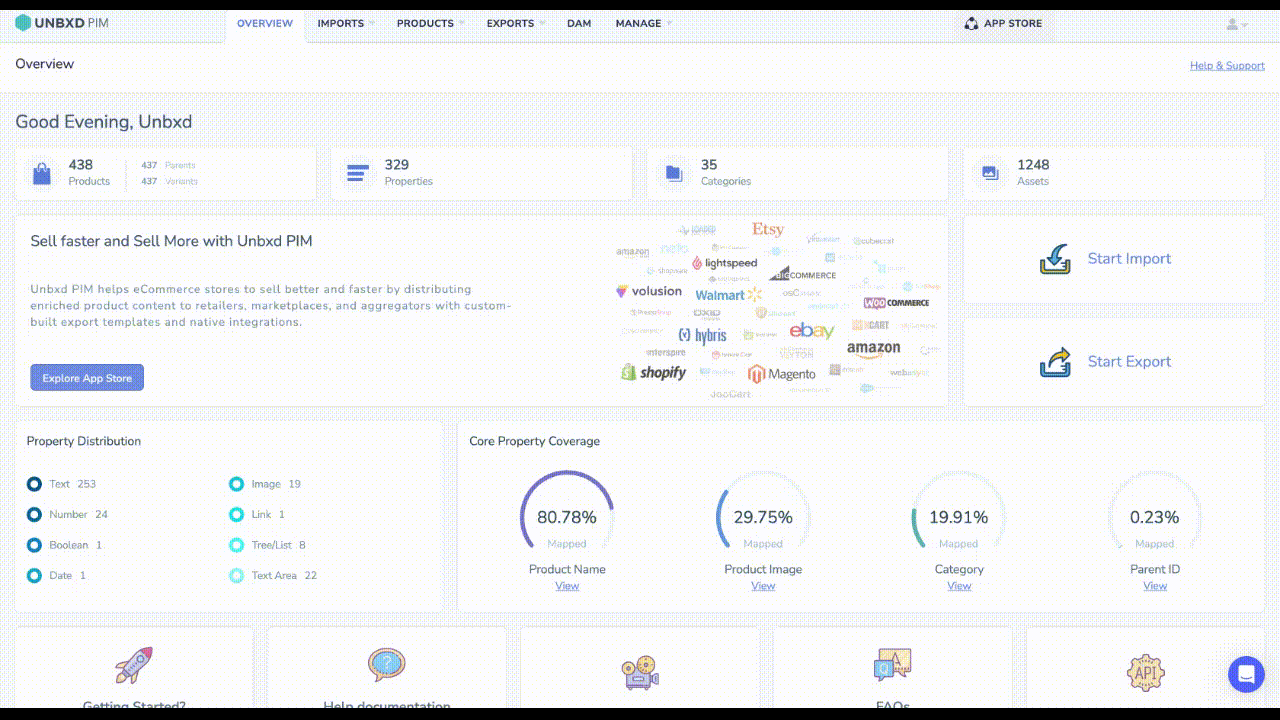 0
of
0
users found this section helpful