Structured information to guide you through Unbxd PIM with minimal assistance
Installing BigCommerce store via Unbxd PIM
1.  Go to Channels (either from Manage -> Import -> Channels or Network -> Channels)
2. Select All to view all available channels.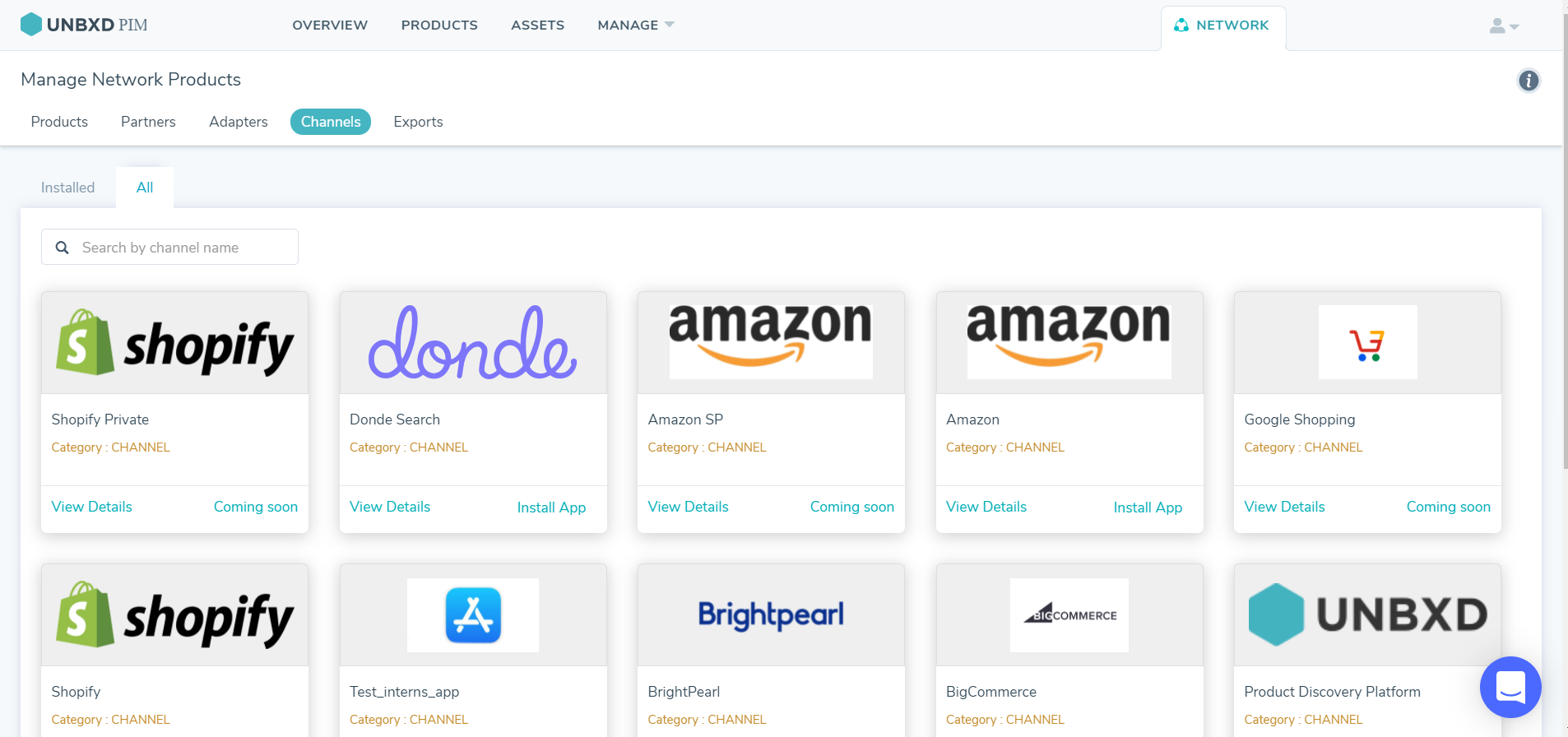 3. For each channel, you get two options – View Details and Install App
4. Click Install App.
5.  You will be asked for Shopify App Details. "Enter the name of your e-commerce" channel and "Enter BigCommerce store ID" are the two primary details which a user needs to provide.
Your BigCommerce Store ID can be found by- 
·

       

Log in to your BigCommerce account. 

·

       

The URL will look like –

·

       

The highlighted field is your

store ID.
6. Click Install
7. You will be asked if you have an existing store in BigCommerce or not, log in to your account by clicking Log in. You will be directed to the BigCommerce login page.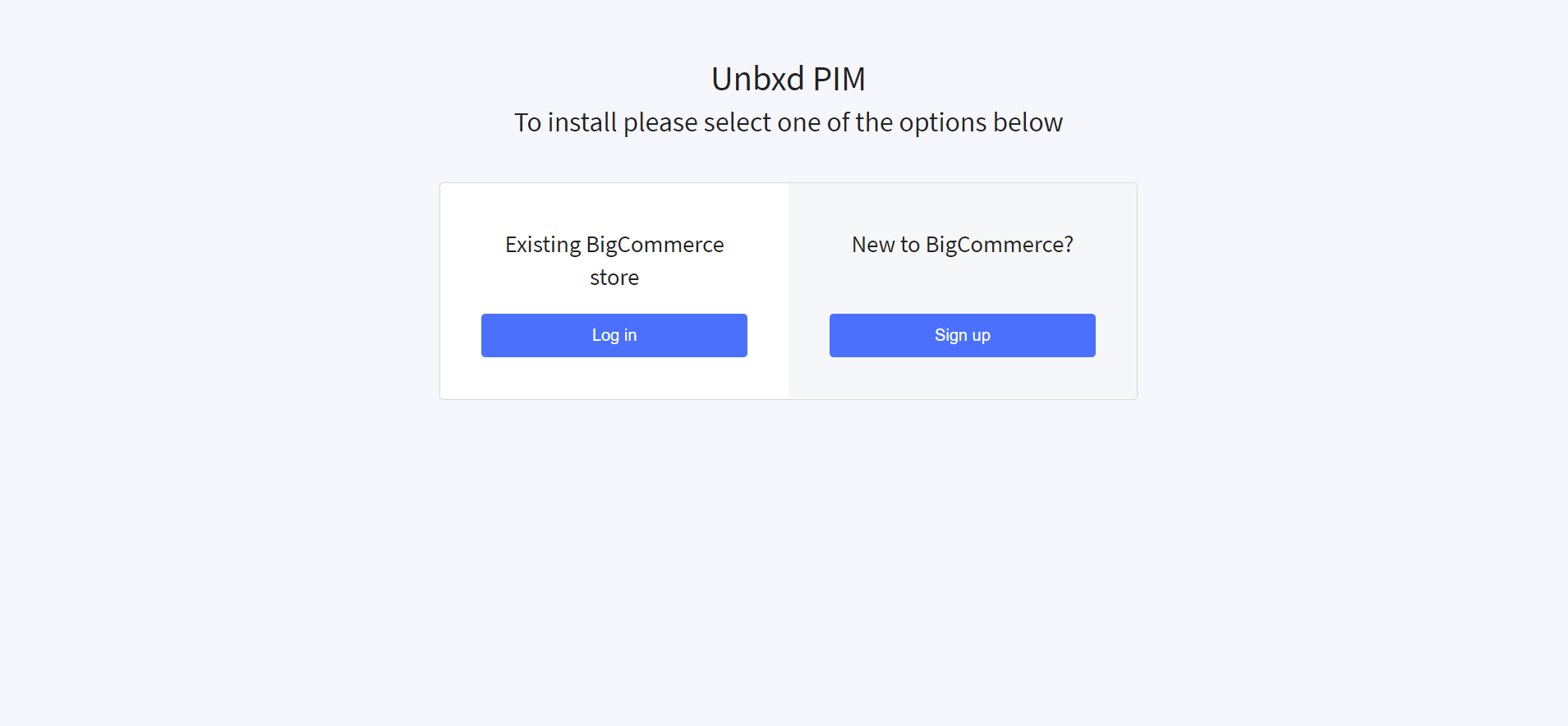 8.  After logging in, you will be taken to the Unbxd PIM app installation page on your created store at BigCommerce.
9. Click Install, and Confirm the access request asked by PIM for your BigCommerce store.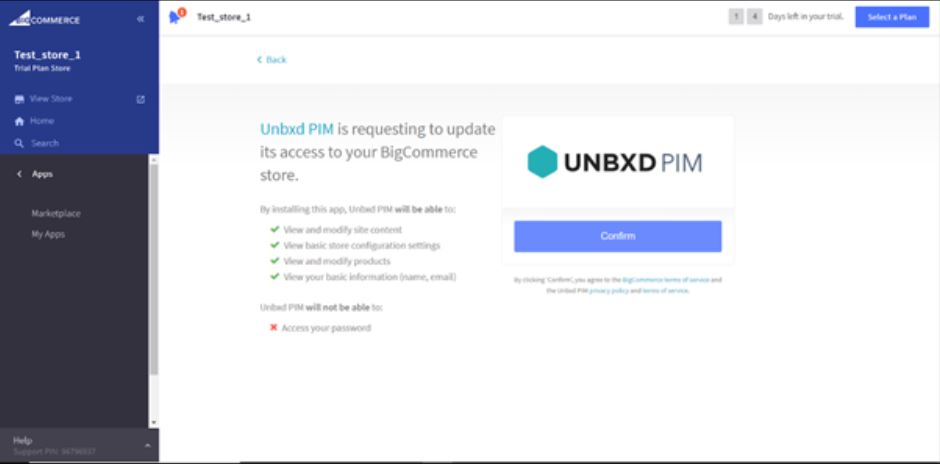 10. Unbxd PIM is installed. 
You can check the installed channel by going to the Installed tab in Channels.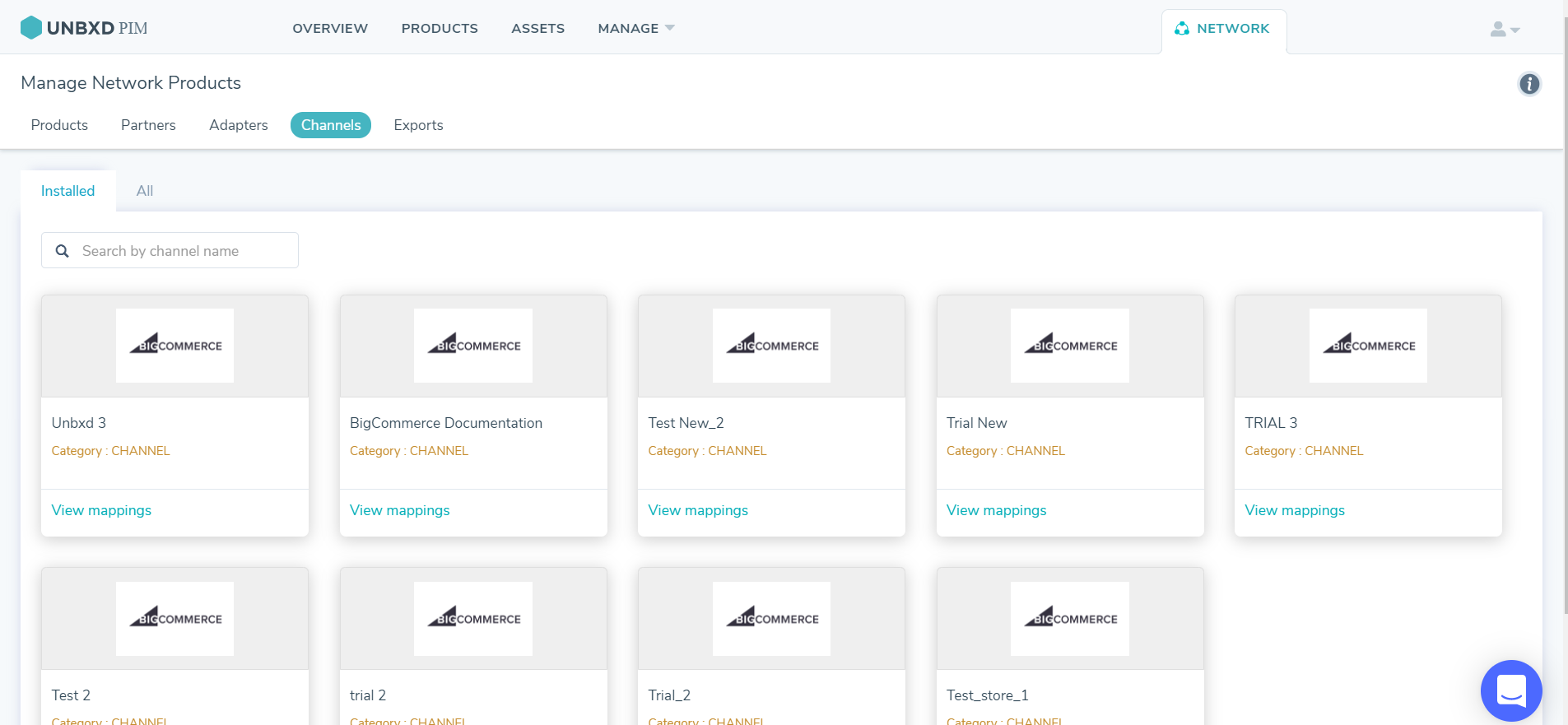 For more information regarding channel integration, click here  
0
of
0
users found this section helpful