Structured information to guide you through Unbxd PIM with minimal assistance
Viewing a Role Information
As an admin or an equivalent role in Unbxd PIM, you can view detailed information about a role, including assigned members, their activation status, their name and email id, and the role's property and system permissions.
View role information
Click on the  Icon and select Organization from the dropdown menu.
Click on the Roles & Permissions tab. This will take you to the Roles Listing page.

If you need to find a specific role, search by role name in the search box.

Click the plus icon next to the role name to expand and view more details.

Click the Eye icon for the role whose information you want to view.

You can then navigate between the following tabs:
Members tab: Displays members assigned to the role along with their activation status, name, and email id.
Property Permissions tab: This shows the property permissions for the role.
System Permissions tab: Displays the system permissions granted to the role.
Info tab: Presents basic information about the role, including the role name.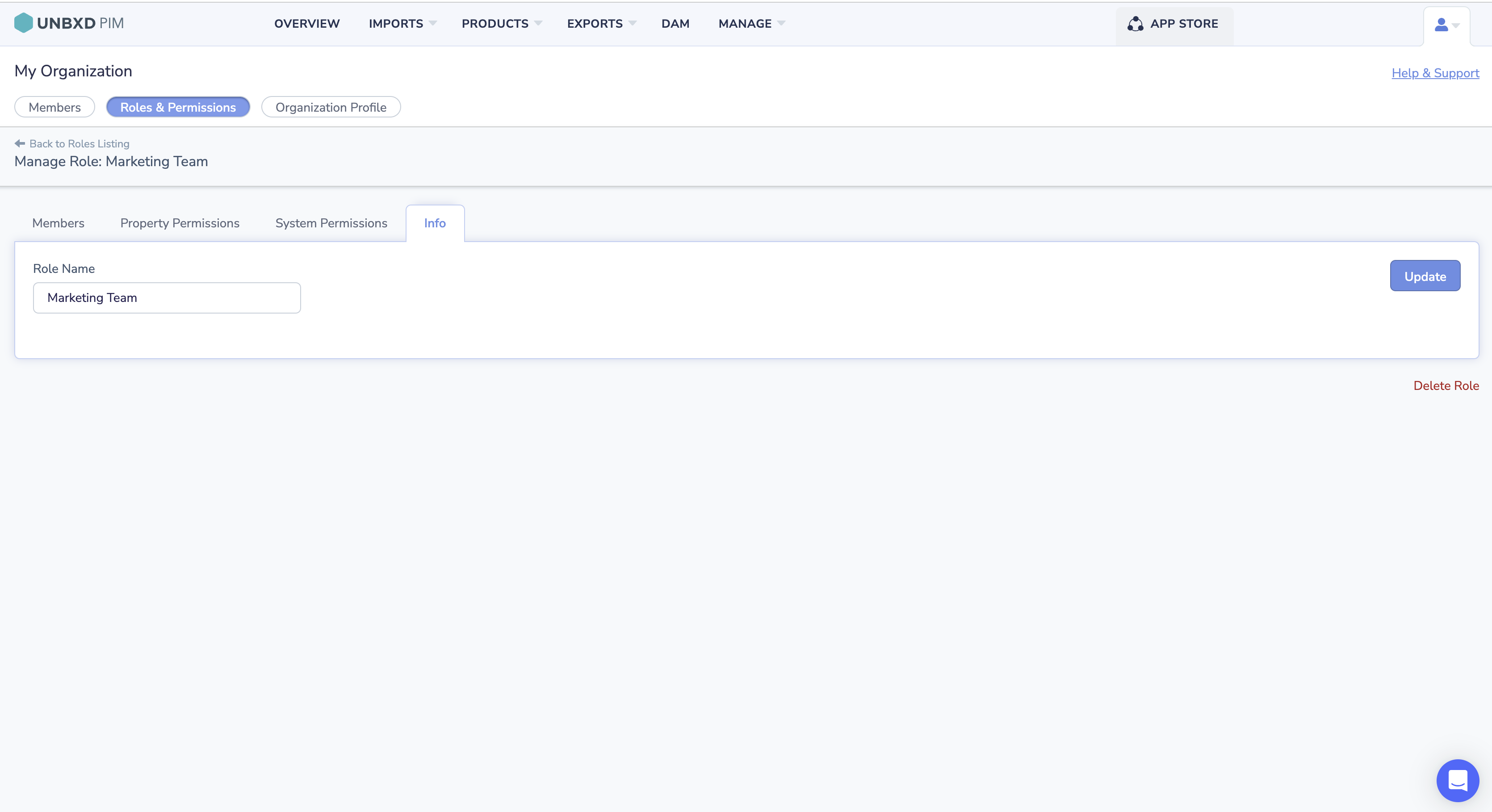 0
of
0
users found this section helpful