Structured information to guide you through Unbxd PIM with minimal assistance
Youtube Hooks Generator
Youtube Hooks provide a unique selling point that sets the video apart and encourages viewers to click and watch.A compelling hook is essential for capturing the viewer's attention within the first few seconds of the video.
To Install AI Enrichment Suite App:
Click on App Store

Search and Click on AI Enrichment Suite App

Click on Install AI Enrichment Suite App
     Once Installation is complete
Click on exports

Click on an export template

Click on Create Template, which is displayed On AI Enrichment Suite App

Enter a name for the template. 

Click on

Create New Template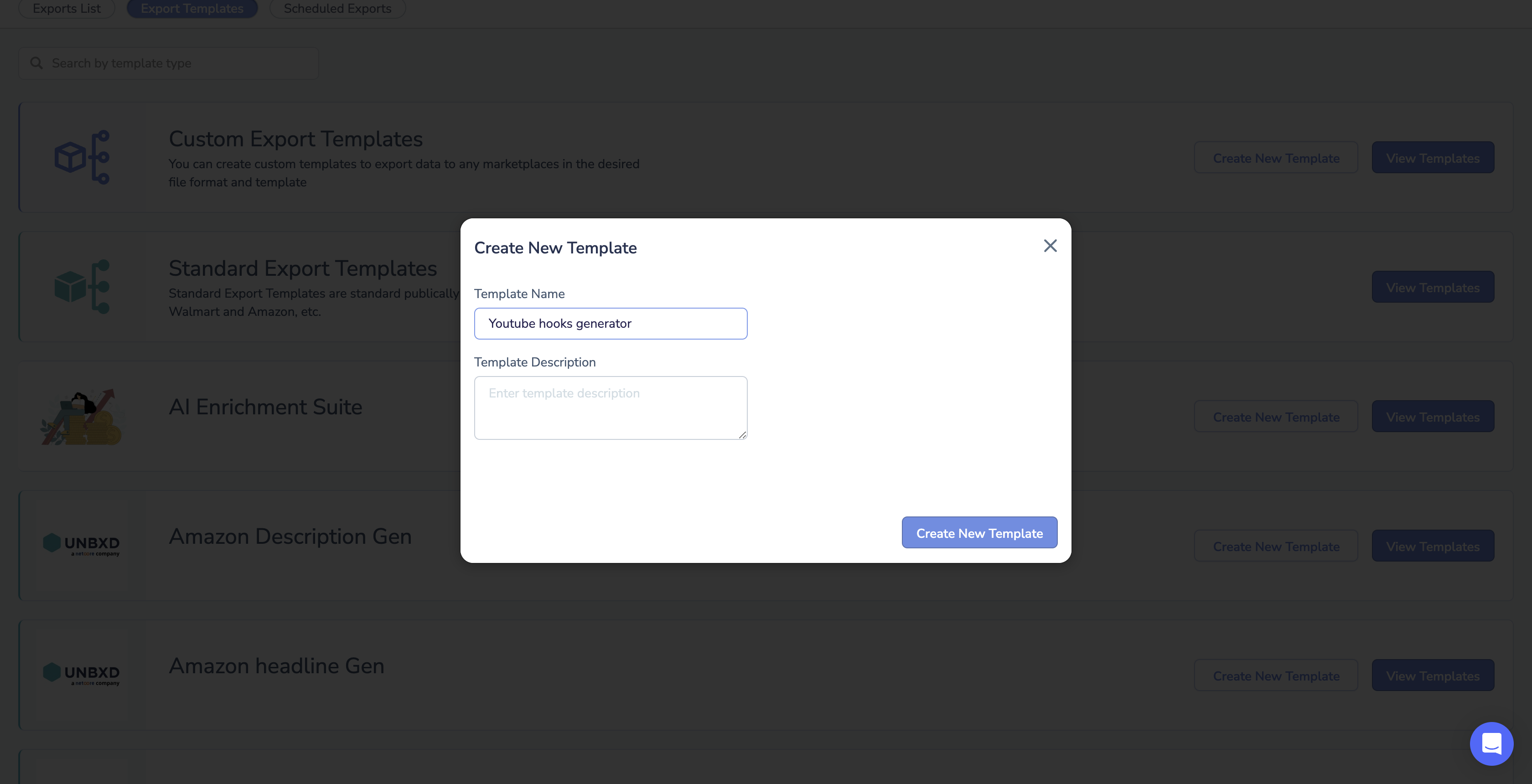 Mandatory properties to generate Trending insta hashtag generator:
Enter this as a comma separate values in the Bulk create Properties box.
For Example: 
video_title, hook, tone, AI_GEN_YT Hook gen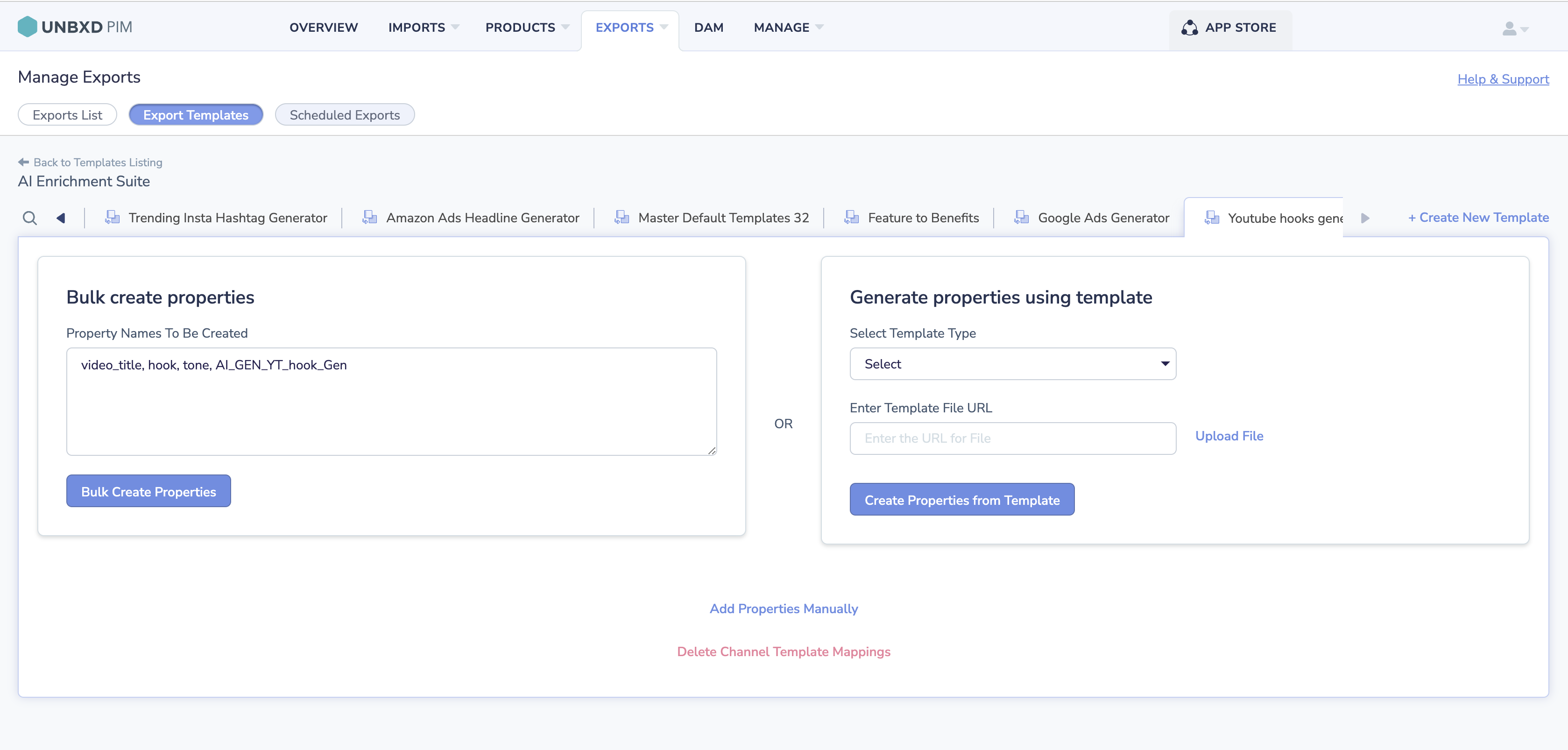 Enter the Mandatory properties here in

the bulk create properties

text box

OR

you can manually add properties.

Click on Bulk Create properties after entering all the properties in the text box.
Note
Missed entering any property here in bulk create a properties text box? We  have got you covered:
Click on Other Action

Click on Add Custom Property 

Add the property name
Set Prompt value to Generate Desired output and map other essential properties:
Click on

Add Transformation for the AI_GEN_YT Hooks Gen

property.

And map the other properties with system properties.

Select

Set

operation, which is visible under the text rule

Enter a prompt value in the text box

Click on the Preview Output

After that

Save Transformation

button is enabled. Click on it.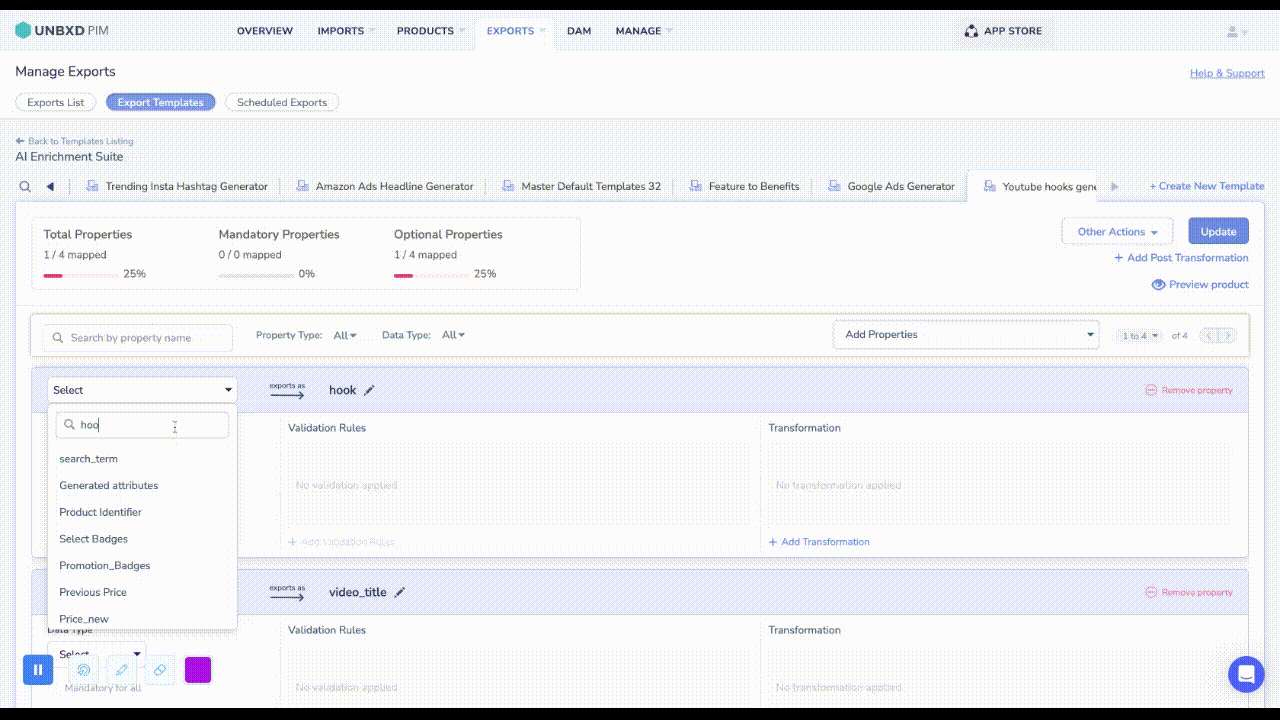 You must click the Update button at the top right corner of the screen.
Now to export products to generate a YT description.
Go to the Products listing page.

Apply filters :

The product which has

video_title

and

tone_of_voice

should be

displayed

.

Click on certify product(s)

Switch the tab to Certified Products.

Select the specific product group or products from the certified product 

Click on the export product(s)

Give a name to the export.

Select Channel import

Channel is AI Enrichment Suite

Select the specific export template.

Click on

Export without readiness check.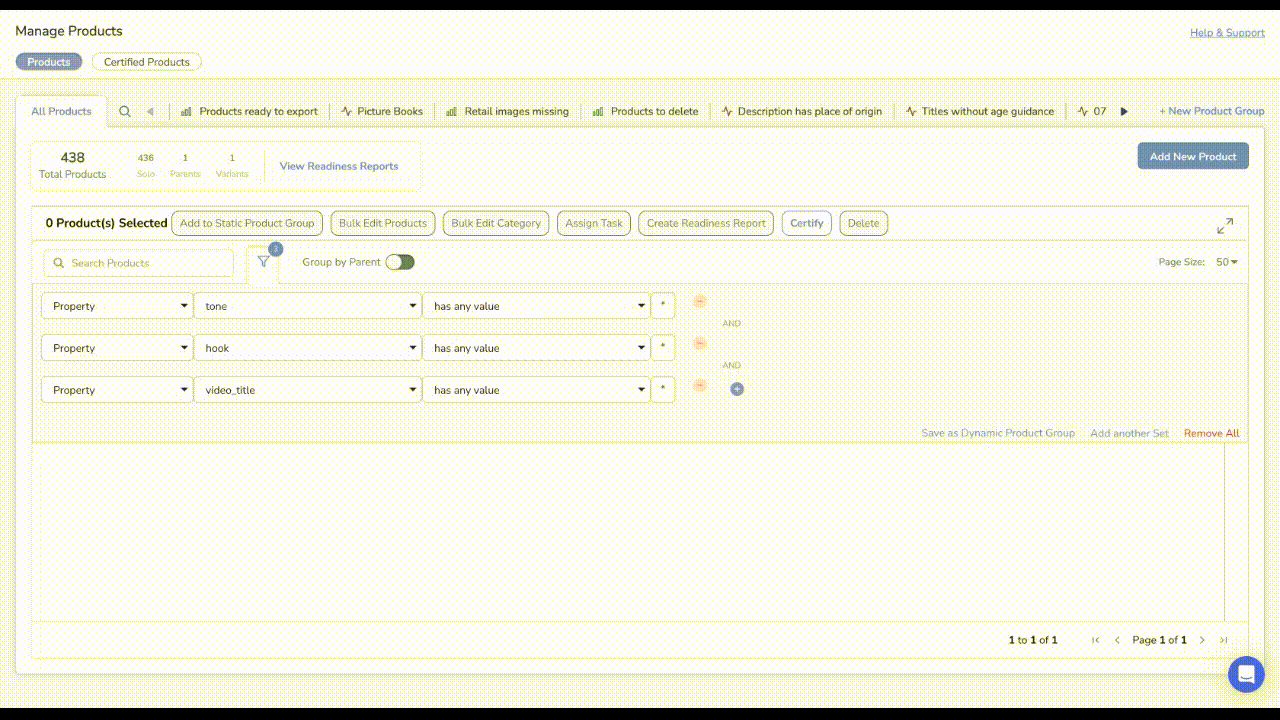 Generated Output:

0
of
0
users found this section helpful