Installing Unbxd PIM from BigCommerce App Marketplace
1. Open the app store url for BigCommerce.
https://www.bigcommerce.com/apps/unbxd-pim/
2. In the search box, type "Unbxd PIM."
3. Click the Unbxd PIM app.
4. Click GET THIS APP.
5.  Log on to your BigCommerce account.
The Unbxd PIM app is available under My Apps.
6. Click Unbxd PIM.
7. Click Install.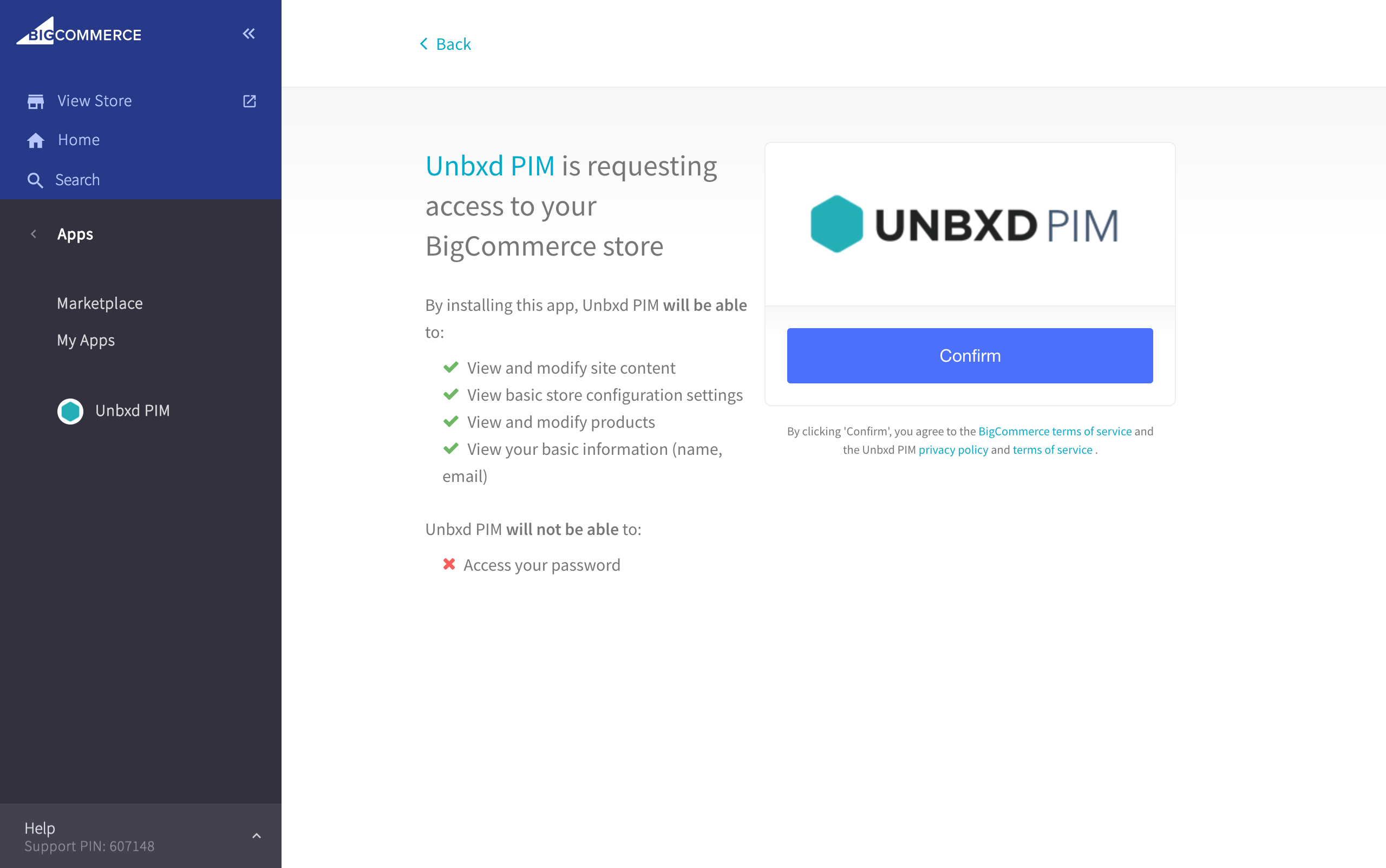 8. Click Confirm.
The login page appears.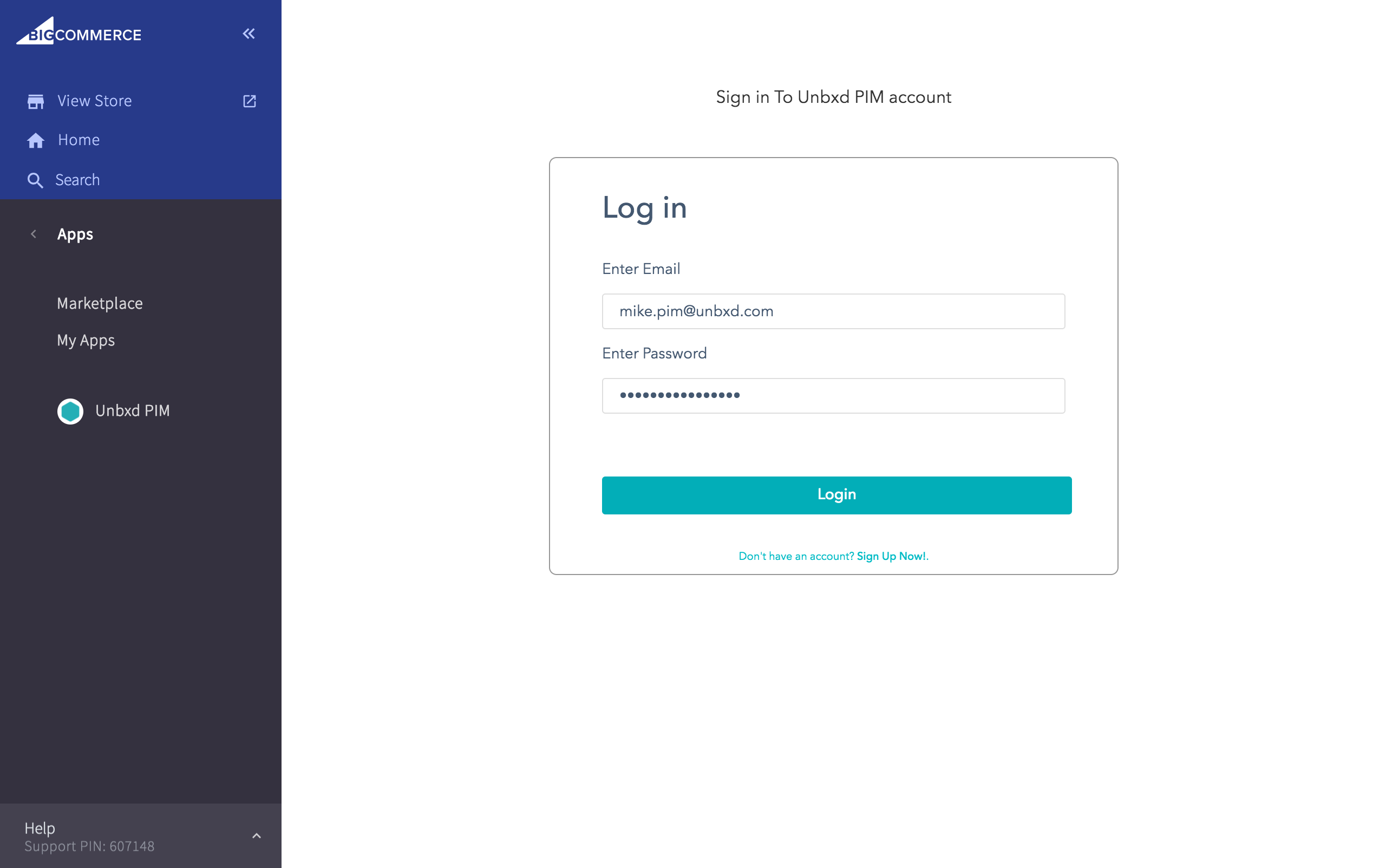 9. Enter your Unbxd PIM email id and password. This will connect BigCommerce with the respective Unbxd PIM account
10. Click Login.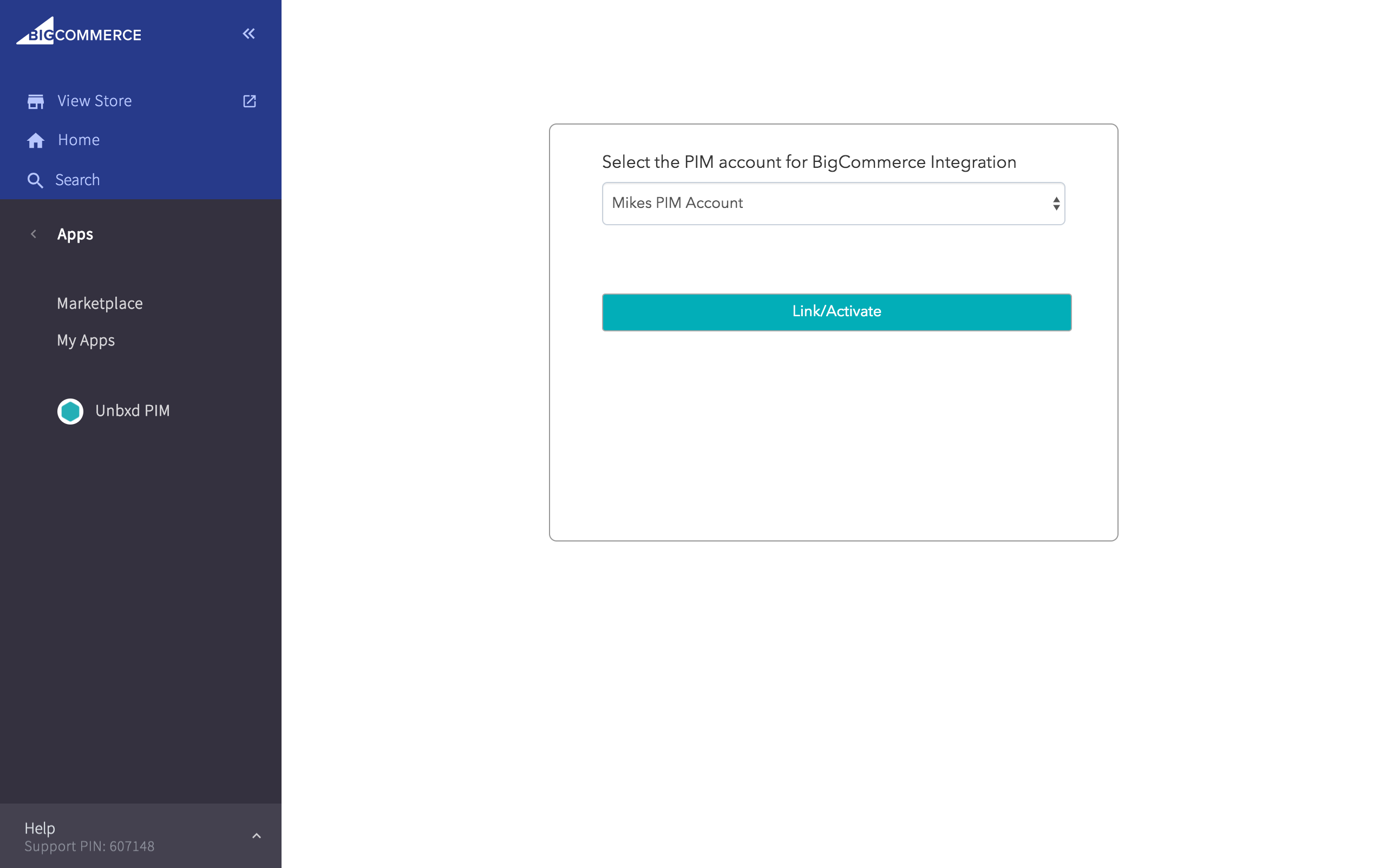 11. If you are part of multiple PIM organizations, select the appropriate organization name.
12. Click Link/Activate.
The Unbxd PIM – BigCommerce Connector page appears.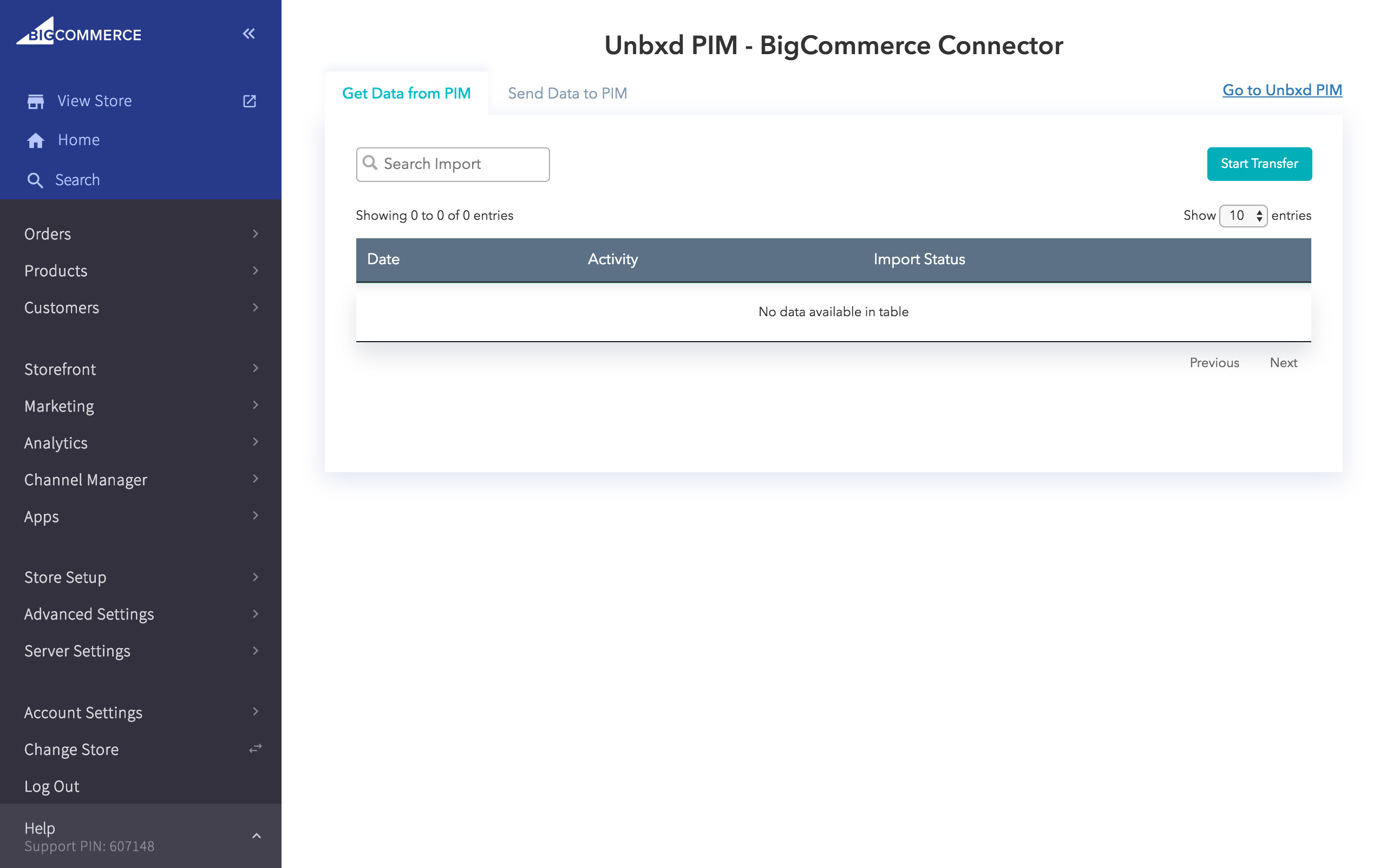 For more information about data transfer between Unbxd PIM and BigCommerce, see Using Unbxd PIM via BigCommerce App Marketplace.